Planova™ Workshop

The 2nd Planova™ Seminar in Moscow
The 2nd Planova™ Seminar in Moscow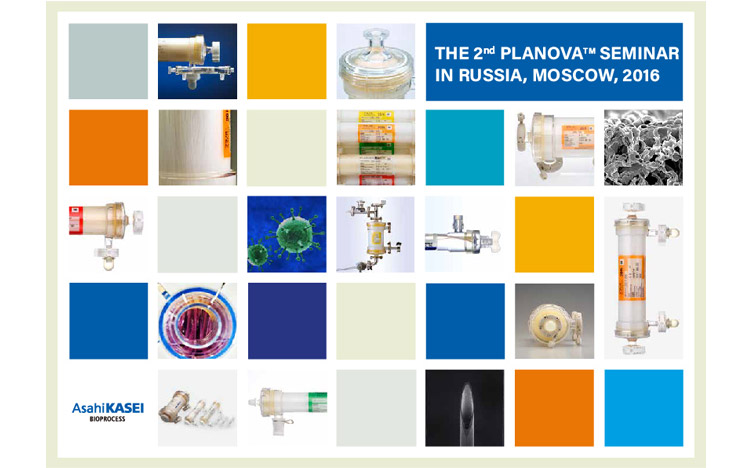 Description
The 2nd Planova™ Seminar in Moscow was held as follows:

September 6th and 7th, 2016
Moscow, Russia

More than 40 participants took part in this event held at Metropol Hotel Moscow, which featured the following distinguished speakers.

Dr. Horst Ruppach, Ph.D., Global Director, Viral Clearance and Virology,
Charles River, Biologics Testing Solution
Presentation: Log10 Reduction Factors in Viral Clearance Studies

Dr. Nataliya Zubkova, PhD. DAS, Deputy Head of R&D
Microgen, Scientific Industrial Company for Immunobiological Medicines of Ministry of Health of the Russian Federation
Presentation: Human Plasma Derivatives: Features of Production and Regulatory Requirements in the Russian Federation

Mr. Franz Nothelfer, Boehringer Ingelheim Pharma GmbH & CO.KG
Presentation: Implementation of Planova™ BioEX in Two Market Processes for Tissue Plasminogen Activator

Speakers shared their most current knowledge about viral filtration and its applications for various pharmaceutical products, as well as regulatory demands in the industry. Asahi Kasei staff also delivered presentations to introduce Planova™ filters and related products.The presentations were made with slides in both English and Russian and with simultaneous oral interpretation.The seminar was followed by an enjoyable networking activity, which provided an ideal setting for participants to enrich their professional networks.

We were heartened to receive much positive feedback and interest in a future seminar from participants, and we hope to see you in our future seminars.