Planova™ Workshop

The 3rd Planova™ Seminar in Moscow
The 3rd Planova™ Seminar in Moscow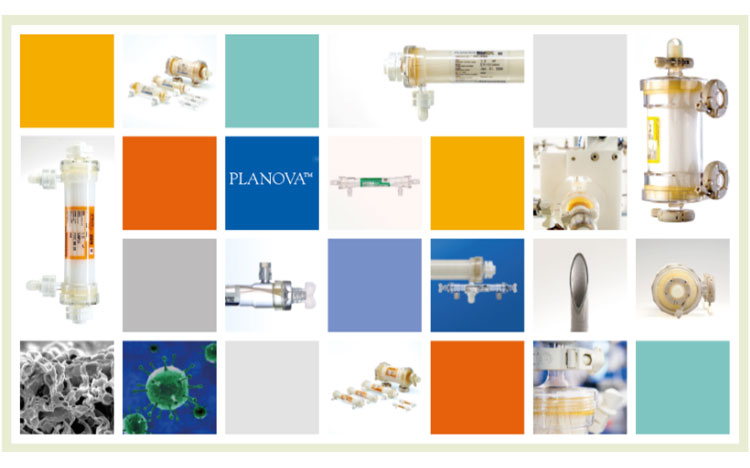 19 November 2018
AQUARIUM HOTEL Moscow (at the site of the Crocus City International Exhibition Complex)
This year, our 3rd Planova™ Seminar will be held during the same week as the Pharmtech & Ingredients exhibition. Make use of this opportunity to combine your visit to Pharmtech & Ingredients with a visit to our seminar!
Our distinguished speakers and users of Planova™ virus removal filters will share their experiences and expertise in downstream process development and the manufacture of biological products. It will be an excellent opportunity to gain new insights and learn about advanced technology that can be applied to your process. Our filtration experts will provide hands-on practical training about the use of Planova™ filters.
The seminar will be followed by various networking opportunities with participants from leading Russian Pharmaceutical companies.
General information:
All presentations will be in both Russian and English
No participation fees apply: this is FREE OF CHARGE
Demonstration of Planova™ filters
Networking Lunch and Dinner
A detailed programme and the speakers will be announced very soon, but please SAVE THE DATE in your calendar straight away! You can register by sending an
e-mail
to Mr Edin Mezetovic in Russian or in English.
Our entire team is looking forward to meeting you and your colleagues in Moscow.
Asahi Kasei Bioprocess Europe рады сообщить Вам о проведении 3-его семинара Planova™, который состоится в Москве в соответствии с указанной ниже информацией:
19 ноября 2018 г.
Гостиница АКВАРИУМ (рядом с МВЦ Крокус Экспо)
Адрес: Красногорск, Международная улица, 20
В этом году семинар Planova™ будет организован в преддверии выставки Pharmtech & Ingredients (20-23 ноября 2018).
Используйте эту замечательную возможность совместить посещение выставки с участием в нашем семинаре!
Наши уважаемые спикеры и представители компаний, использующих фильтры вирусной очистки, поделятся своим опытом в развитии процессов переработки и производства биологических продуктов. Это будет отличная возможность узнать о новых идеях и передовых технологиях, которые вы сможете применить для своих производственных процессов. Наши специалисты по фильтрации проведут практический тренинг по использованию фильтров Planova.
Семинар станет платформой для установления новых деловых контактов с представителями ведущих российских фармацевтических компаний.
Общая информация:
Все презентации будут представлены на английском и русском языках
Участие в семинаре БЕСПЛАТНО
Демонстрация фильтров Planova
Обед/ужин + нетворкинг
Подробная программа и информация о спикерах будут уточнены в ближайшее время, пожалуйста, ЗАПЛАНИРУЙТЕ ЭТО МЕРОПРИЯТИЕ в Вашем календаре уже сейчас! Зарегистрироваться можно отправив письмо м-ру Эдину Мезетовичу на
адрес электронной почты
на русском или английском языке.
Наша команда будет рада встретиться с Вами и Вашими коллегами в Москве.