News
Asahi Kasei Medical Bioprocess Affiliate Opens in China
Apr 21, 2021
Asahi Kasei Medical Co., Ltd.
April 21, 2021
Asahi Kasei Medical announces that an affiliated company in China, Asahi Kasei Bioprocess (Shanghai) Co., Ltd. (AKBC), started business on April 1, 2021.

Asahi Kasei Medical is the global market leader in virus filtration, with its Planova™ filters having an unrivaled 30-year history of trusted use in the production of biotherapeutics. We aim to provide "Assurance Beyond Expectation" to ensure product safety and manufacturing efficiency for therapeutics within the biopharmaceutical industry in the form of innovative yet exceptionally reliable purification consumables, equipment and support services.

The global COVID-19 pandemic has increased demand for Planova filters as pharmaceutical companies rapidly develop and mass-produce anti-coronavirus agents. Asahi Kasei Medical continues to reinforce its global supply infrastructure for Planova in order to support the early provision of coronavirus vaccines and therapies to as many people as possible.

The launch of AKBC facilitates business expansion in China by localizing inventory management and order processing for shorter delivery times while enabling settlement denominated in Chinese yuan. AKBC will also provide deep technical advice and support as well as hands-on training to enable local customers to use the products with greater ease.

Asahi Kasei Medical contributes to life and living for people around the world as a member of the Asahi Kasei Group's Health Care Sector, enabling biologics manufacturers to safely and efficiently produce medicines that patients can trust.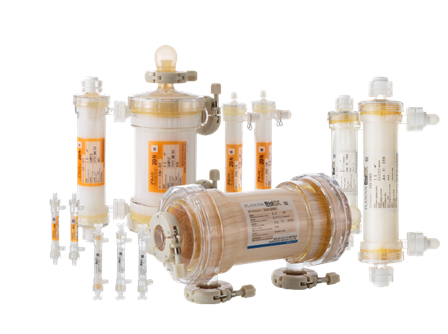 Corporate Profile of Asahi Kasei Bioprocess (Shanghai) Co., Ltd.
Location:
999 Huaihai Road, Huai Hai Lu Xi Duan, Xuhui District, Shanghai, China
President:
Weichao Zhu
Business content:

Import and sale of Planova virus removal filters and bioprocess related products and provision of related technical support
Provision of technical support related to bioprocess equipment

Establishment:
August 2020 (operation started in April 2021)
Shareholder:
Asahi Kasei (China) Co., Ltd. 100%
For more information, please contact:
Asahi Kasei Corp.
Corporate Communications
Phone: +81-(0)3-6699-3008